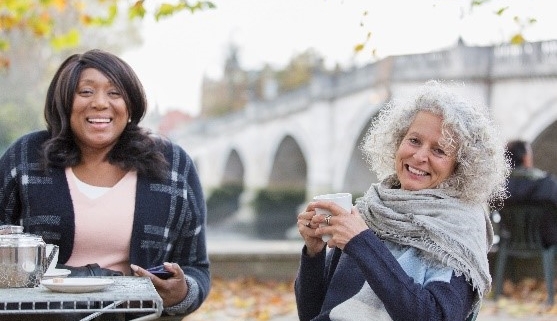 Conversations – Back to School
The events of the past six months have highlighted that people can be fragile, indeed for many the vulnerability has been devastating. Life has changed significantly.
As teachers and support staff move towards a new school year, one that is likely to feature new working practices, disruption, and uncertainty, their leaders will need to provide the support for the wellbeing of their staff room if they want to reduce the risks of absence, attrition and burnout?
Recognising that the demands of life can impact people in different ways is important but understanding that different people can have differing demands is just as relevant. Whilst a teacher may struggle with the new modus operandi they are engaging with, they may also be challenged by a host of other factors.  An unwell relative, a partner who has been made redundant, or financial hardship are all possibilities. What is right for you is not always right for the next person.
It is unlikely a leader will know every member of staff to such an extent that they pick up on the early warning signs which often reveal the troubles that can lie ahead. The challenge for the head teacher is to create a culture where conversations are open, empathy shown, and compassion given – it is to become an architect for a cohesive community.
Some leaders will find these conversations hard, so having a simple way to initiate them can help.  Ask your deputies to score the energy in the staff room on a weekly basis.  If it is high reflect on why that is – can the factors be replicated, and if low what can you do re re-invigorate people? Equally, the deputies can ask their teams the same question and, of course, the conversation doesn't stop with a score, it needs to be fleshed out with some commentary around 'why'.
Some will find these conversations easy, for others they will be tough, but with mindful practice everyone can become a bit better at supporting each other as the team navigates, the choppy waters that lie ahead.  With some teachers are already a few days into a new term, maybe this weekend is a good moment to create a moment of reflection; and for those starting next week, look to get a time in the diary as before you know it you'll be rehearsing a virtual nativity play!
https://optima-life.com/wp-content/uploads/2020/09/Conversations.jpg
371
557
Simon Shepard
https://optima-life.com/wp-content/uploads/2015/03/Optima-Life-White-129x70.png
Simon Shepard
2020-09-07 11:47:33
2020-09-18 10:17:31
Conversations – Back to School