The Greatness of Gratitude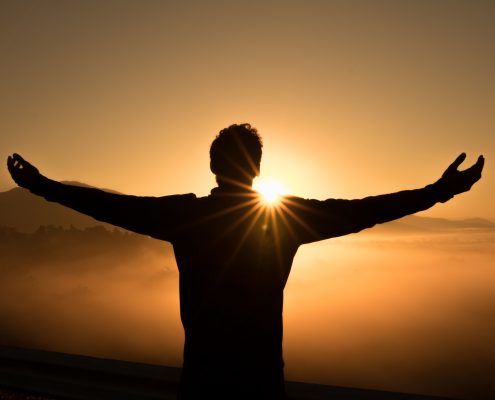 "Gratitude unlocks the fullness of life. It turns what we have into enough, and more. It turns denial into acceptance, chaos to order, confusion to clarity. It can turn a meal into a feast, a house into a home, a stranger into a friend. Gratitude makes sense of our past, brings peace for today and creates a vision for tomorrow" (Melody Beattie).
Do you practice gratitude? Being grateful is a skill that requires practice to turn it into a daily habit that sticks. The concept of gratitude has existed for centuries, but it was only in 2007 that Robert Emmons (the world's leading scientific expert on gratitude) scientifically demonstrated the associations that exist between gratitude and enhanced mental, physical and relational well-being. Moreover, Dr. Randy Kamen explains that gratitude is an emotion that relates to our ability to feel and express thankfulness and appreciation, and she argues that it is a skill strongly linked to energy, optimism, decreased anxiety, stress and depression, and greater resilience.
The quote above shows that gratitude is about appreciating what we have right at this moment and accepting all that is. No matter how difficult our life may be there is always something to be grateful for. Gratitude gives our lives more meaning and purpose.
How can you develop the skill of gratitude?
Each morning, think of one thing you are grateful for
Develop the habit of doing a 2-5 minute 'gratitude meditation' each day
Say thank you often
Keep a gratitude journal: each night write down 3 positive experiences from that day
Every cloud has a silver lining: it's cliché but true.
https://optima-life.com/wp-content/uploads/2017/12/gratitude.jpg
1667
2500
Optima-life
https://optima-life.com/wp-content/uploads/2015/03/Optima-Life-White-129x70.png
Optima-life
2017-12-12 13:54:42
2017-12-12 13:54:42
The Greatness of Gratitude