The Optima-life App & Community Platform
In a world where people are continually being asked to do more and change is the new constant, the Optima-life App and Community Platform have been created to help organisations support their people. A series of tools and insights have been brought together to help individuals understand their Energy, Focus and Purpose.
The digital platform is designed to be like a friend – sometimes you will interact with it every day and there may be times when you don't see it for a while.  Ultimately it will be there when you need it.
With tools to assess, coach and educate the Optima-life App will help individuals to:
Create sustained Energy for life both at and away from work
Develop Focus and think with clarity, making more productive use of time
Reflect, learn and plan with Purpose to get the most out of life at and away from work
A dedicated Community Platform complements the Optima-life App, providing personalised insights coupled with top tips, news and inspiring articles.
A Group Report provides anonymised, aggregated data giving organisations insight into staff populations and overall performance.
Available to download on App Store and Google Play. You will need to contact Optima-life on
info@optima-life.com to gain full access to the app.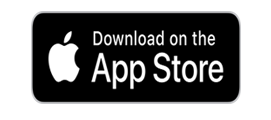 To find out how the Optima-life App and Community Platform can help you and your organisation, get in touch.