New Year Offer – Perform @ Your Peak Workshop
If you have reached this page, there is every chance you have an interest in exploring Energy, Focus and Purpose in your life in 2018. Well, the aim of our workshop is to take you on a journey and move you from being interested to committed.
The workshop will be facilitated by Nigel Stockill, Performance Director of Optima-life and former Sports Science Manager to the England Cricket team. It will:
Look at how to master ENERGY, FOCUS and PURPOSE in a world which is increasingly volatile

Explore physical, mental and emotional resilience

Assist in creating a Personalised Performance Contract
The Workshop will also use technology to provide objective and personalised insight
As part of this Workshop, you will be able to undertake a Firstbeat Lifestyle Assessment. This is an objective assessment used by elite sports teams and shows how the body is reacting to life. By wearing a small monitor for three days the data driven approach will provide a report that evaluates sleep, stress, exercise, energy expenditure and resilience. You keep a diary of your activities over the three days and they are then mapped against your results.
You will receive a breakdown of your results and telephone feedback from a professional member of the Optima-life team. Click here to view an example of a Lifestyle Assessment Results document.
The Workshop will be delivered by: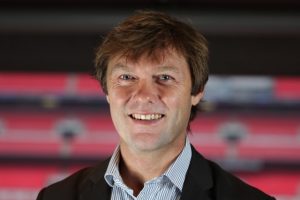 Nigel Stockill
Performance Director
Nigel's professional career started at Lilleshall National Sports Injury and Human Performance Centre before moving into cricket as Sports Science Manager to the England Team. Nigel was part of the backroom staff for the legendary 2005 Ashes winning series. He now combines his sport and exercise science knowledge and expertise with cutting-edge technology, delivering programmes that highlight the ever increasing link between corporate and sporting performance.
AVAILABLE DATES:
Tuesday, 9th January 2018 OR Tuesday 6th February 2018
09:30am – 1pm
VENUE:
WeWork, Moorgate, London, EC2Y 9DT
Take Advantage of Our Great

 

NEW YEAR OFFER
This half day workshop including a Firstbeat Lifestyle Assessment is normally
£330 per person
Book a January or February course for
£195 per person
How to Book:
To book your place, please email info@optima-life.com
Please note places can only be confirmed once payment has been received.
Payment by BACS or PayPal