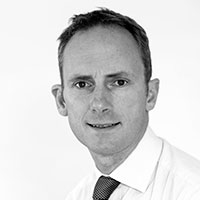 Simon Shepard
CEO
For the past 25 years Simon has worked in the sporting, corporate and health sectors. The combination of environments and experiences has produced a fresh and multi-dimensional approach that brings together technology, education and motivation, to help organisations develop Key Human Performance Indicators (KHPIs).
He consults and delivers to the public sector, international businesses, sporting organisations.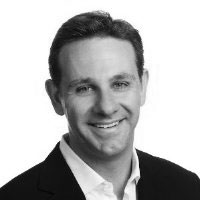 Tim Wright
Commercial Director
A founder member of Optima-Life, Tim is responsible for identifying commercial opportunities and strategic partnerships. Originally graduating as a physiotherapist from the University of Sydney, Tim worked in elite sport for ten years before embarking on a Masters Degrees in Business Administration and International Finance.
Tim has worked with a number of international brands and start-ups in the health technology space. He was instrumental in establishing the Perform brand for Spire Healthcare, culminating in delivering the Perform sports medicine centre at The Football Association's £110m National Football Centre, St. George's Park.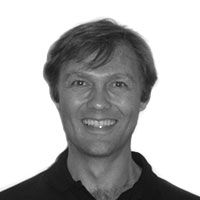 Nigel Stockill
Performance Director
Nigel is a Sports Scientist with a career steeped in elite sport. His professional career started at Lilleshall National Sports Injury and Human Performance Centre before moving into cricket as Sports Science Manager to the England Team. He now combines his sport and exercise science knowledge and expertise with cutting-edge technology, delivering programmes that highlight the ever increasing link between corporate and sporting performance.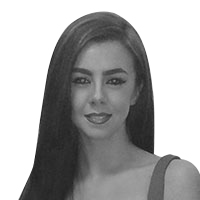 Katie Patman
Operations Manager
Katie is a graduate of Bournemouth University where she gained a BSc in Psychology. Her studies have encompassed health, cognitive and behavioural modules and, coupled with her research experience in analysing numerical and descriptive data, they have given her an ideal foundation for her new role as Operations Assistant. She is passionate about health and wellness with a particular interest in nutrition. Katie is a regular gym visitor and also loves to swim.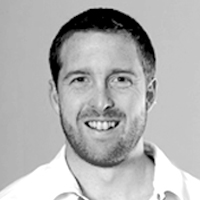 Jonathan Bloomfield
Business Development
Jonathan is an Exercise Physiologist who has provided high performance support to athletes and coaches across several sports. After completing a Ph.D in Science & Football, his career started as a Strength & Conditioning for Ulster Rugby, before becoming an Exercise Physiologist at Sports Institute of Northern Ireland. He then worked as the Sports Scientist for England Rugby and also as a consultant on the European Tour. Jonathan specialises in wearable technologies and their application and provides expertise in the areas of stress, fatigue and recovery.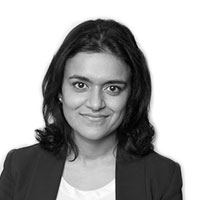 Dr Tara Swart
Non Executive Director
Tara is a medical doctor, an executive coach and one of the world's leading neuroscientists. Her training provides a unique insight into the mindset and behaviour patterns seen in competitive, top-level business environments. In combining with Optima-life, Tara links neuroscience and physiology o provide a sophisticated approach to psychological and physiological resilience and performance. Tara is a published author and is a globally respected speaker on neuroscience in business.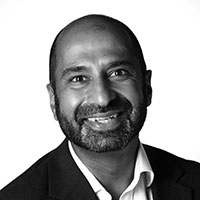 Dr Sundeep Dhillon MBE
Medical and Technology Advisor
Sundeep holds degrees in medicine and physiology from the University of Oxford and has a passion for health and physical activity. He spent 20 years in the British Army working with Airborne Forces, ensuring they remained in peak physical and psychological form for short notice deployments. He was awarded an MBE for services to military medicine in 2008.
In 1998 he became the youngest person in the world to climb the highest mountain on each continent – The Seven Summits. Sundeep passionately believes that everyone can extend the boundaries in health and performance with the right help.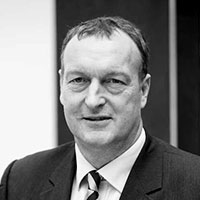 Mike Farrar CBE
Strategic Advisor
Mike is former Chief Executive of the NHS Confederation and has held a number of Chief Executive roles within Strategic Health Authorities. Mike also served on the Board of Sport England. In 2009 his health and sporting background played a key role in his Government appointment as National Tsar for Sport and Health. As National NHS Champion for Sport and Physical Activity, Mike was the driving force behind the successful NHS 2012 challenge where he saw the benefits of Optima-life's ground-breaking approach to health and performance in the workplace. Mike now works as an independent consultant.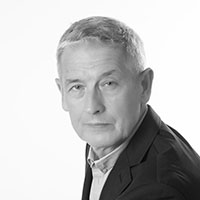 James Slater
Director of Coaching
James is a leading Health and Wellness Coach with extensive experience coaching senior leaders and managers across a wide range of sectors, including the corporate world, education, social work and counselling. He trained in Leadership coaching with the Tavistock Institute and Health and Wellness Coaching with Wellcoaches USA. James has a private practice alongside his role, as Director of Coaching with Optima-life. He is interested in sustainable, health behaviour change that enables individuals to lead healthy and active lives. James has developed and led a number of corporate Health Coaching Programmes and is a member of the International Coaching Federation.