Doing | Thinking | Living
Doing 
Delivered Perform at Your Peak for NHS Wirral University Teaching Hospital
Another interesting day with RBS employees in Edinburgh
More workshops with Employees, Line Managers and Managers at RBS in Birmingham and London
Provided both group and individual performance feedback for a number of clients
Thinking

Our week at WeWork with the Health Station proved a great success with 264 Health Checks being undertaken. We hit 100 users on the first day when the station was placed in the WeWork reception where there was great footfall. While we didn't replicate the same heady heights during the week, another 164 health checks were made and we were on the 7th floor! – All in all pretty impressive.
The split by gender was 67% male and 33% female. While we don't have stats on male/female ratios in the building, it is great to see so many men (known to be notoriously shy about these things!) checking out their health.
The 25-34 age group were way out in front when it came to checking their health and again, this may reflect the population in the building – need to check that out!
Over 80% of the users were keen to get personalised feedback – a full report is sent to the users' email addresses with details on their weight, blood pressure, BMI, Heart Rate, Body Fat,  and how they compare to other users. They also get details of their heart age.
Perhaps WeWork Moorgate should challenge other WeWork offices in London to check the health of their buildings but why stop there…? There's always New York, India, Australia or Argentina!
Week 05/06/2017
Doing 
The Optima-life team was at WeWork with the Health Station all week checking the health of various business owners and employees based at Moorgate
Delivered various workshops at RBS in London, Edinburgh, Jersey and  Belfast
Working again with our good friends at Pennine Care
Living
Resilience (or should it be madness) was the word of the day for Optima-life's Performance Director Nigel Stockill as he and a group of hardy friends did battle with the Youth Adventure Trust.
10 Peak Challenge – 10 peaks in 10 hours, in the Brecon Beacons. The event was in memory of Ivor Powell MBE and in aid of the  Youth Adventure Trust.
The day did not quite go as planned as the walkers, who set of at 6am were confronted with 50 mile an hour winds. On top of that they faced sheeting rain and visibility down to just a few feet.
Nigel said: 'it was touch and go whether it would be called off but in the end after we had completed 4 peaks, it was decided to carry on with the walk but minus the peaks, for safety reasons.
We were soaking wet from the very start so it was really a case of digging in, head down (literally!!) and pushing ourselves to finish'.
Being the Performance Director, and despite the weather, Nigel still managed to collect some stats – see diagram.
If anyone would like to make a donation they can here
So what next for the intrepid walker? 'I would like to do a 10k race in under 50 minutes before I am 50!' he said.
Week 29/05/2017
Doing 
Spent a day in Bristol talking about Resilience
An Inspiring day at The Health Academy Workshop in Lancanshire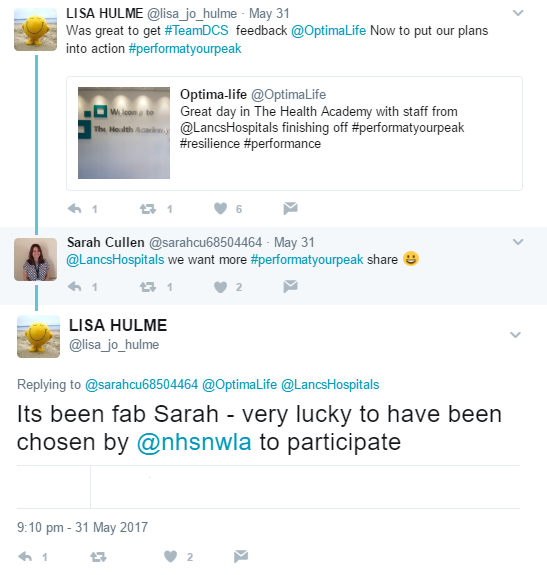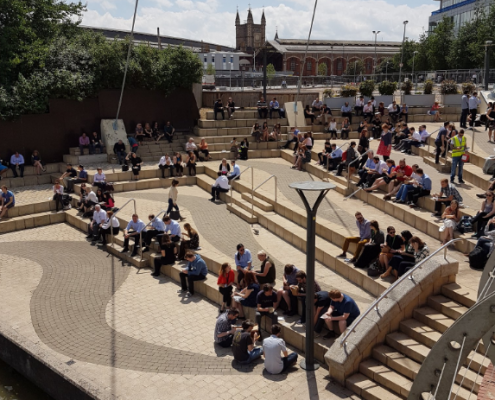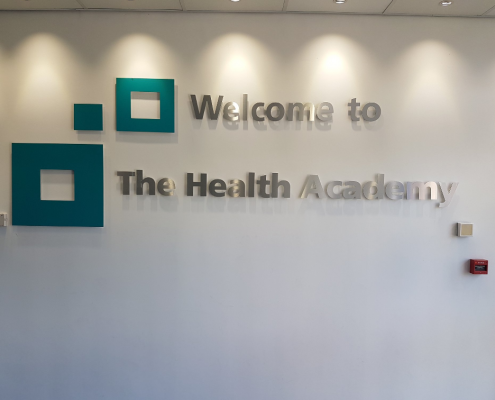 Week 22/05/2017
Doing 
 LMA Awards Dinner Monday
Delivery of the RBS – Building Resilience workshop in Milton Keynes and Birmingham
Thinking – About Manchester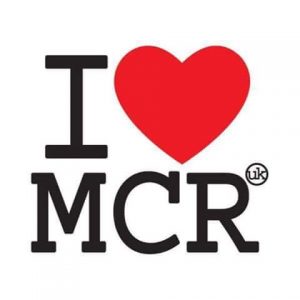 With the events that took place in Manchester on Monday night this week has been sad and challenging.  I can only imagine the desperation and sadness of the families and friends of those who were murdered, but having been in Manchester on both Tuesday and Thursday this week I have been exposed to a City that has been challenged.
I was totally oblivious to the events at The MEN Arena until 06.00 on Tuesday morning when I was awakened by the reports outlining the events of the previous evening.  I ventured to Milton Keynes station unsure as to how the day would unfold.  This is a train that I often get and it is usually standing room only from Macclesfield.  Today the train was quiet, not just in the volume of people but also in tone.  Today the only noise was coming from a news crew heading to the scene of the crime.  Their energy was understandable but equally was quite macabre.
Piccadilly station was eerily speechless, armed police evident, sombre faces aplenty.
My first meeting was a one to one session.  To be honest I thought that the session may end up being postponed but it went ahead.  The individual was fairly numbed by the news.  Tears flowed.  We talked.  Soon we were back on topic.
My second session was with a group of NHS employees, where I was delivering a workshop – 'Perform @ Your Peak'.  The session was energetic but the tension still evident.  Again there were tears, but there was also encouragement, support and a sense of importance.
Thursday, I returned to Manchester to deliver another workshop, the train was full, the volume of Piccadilly station had returned and there was vibrancy on the pavements as I walked across the City at lunchtime.  The delegates were engaged and focused and the topic, 'Resilience', made even more relevant by the poignant punctuation provided by a silence at 11.00.
I am sure that Manchester is 'not back to normal' and for some families where life has been taken away some things will never return, but what I have seen this week is an individual and an organisation and a city where resilience has been challenged.
Hats off to you Manchester, I am sure the pain remains but you seem to be doing a great job in supporting you and yours in times of adversity.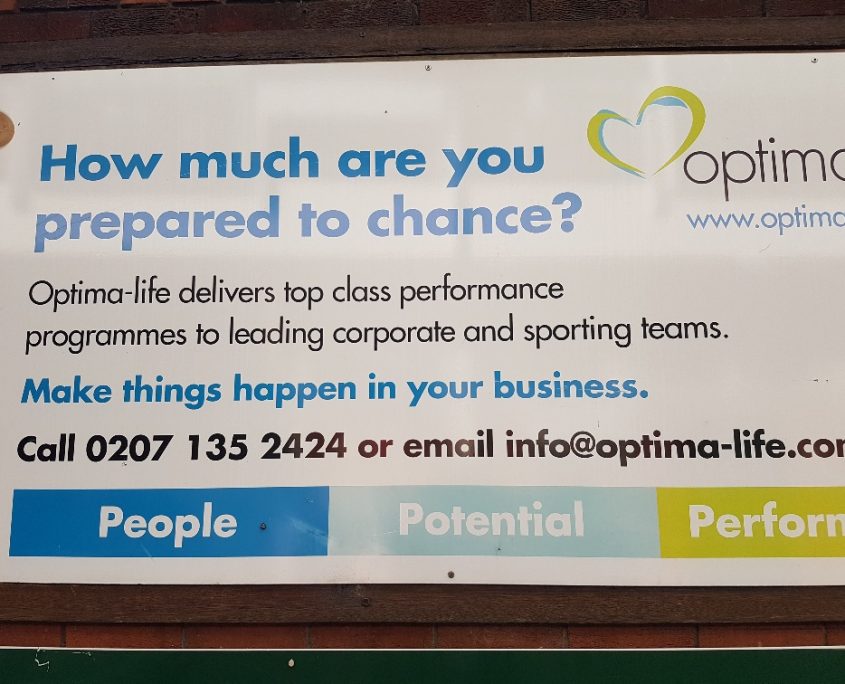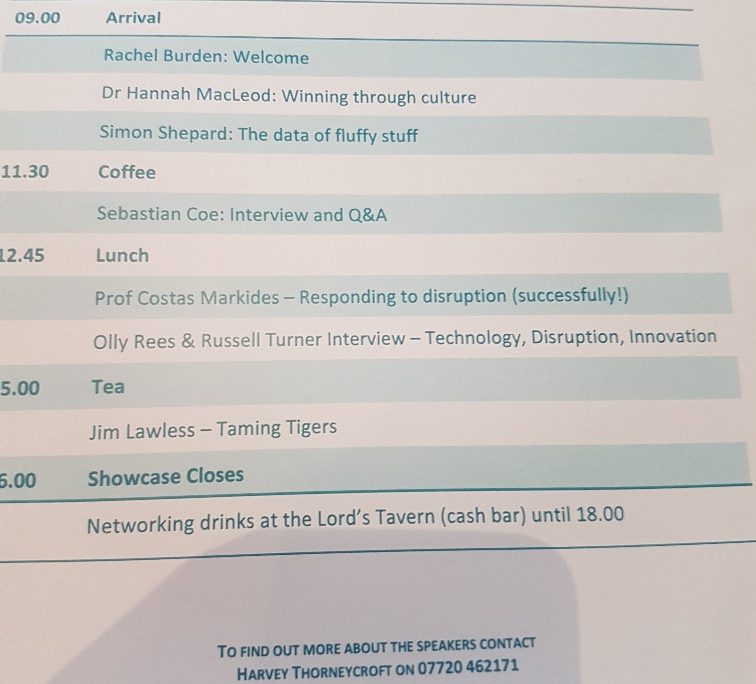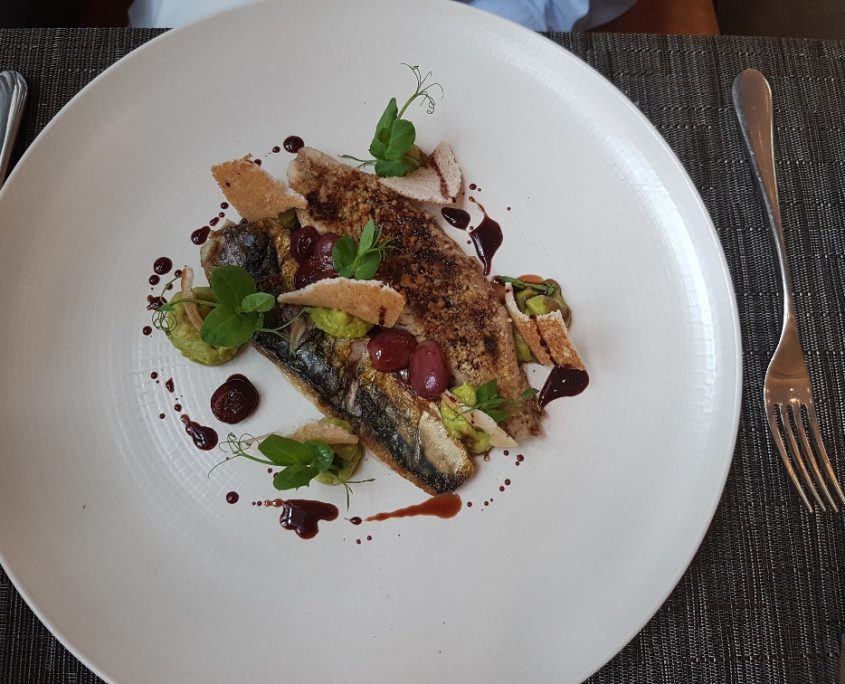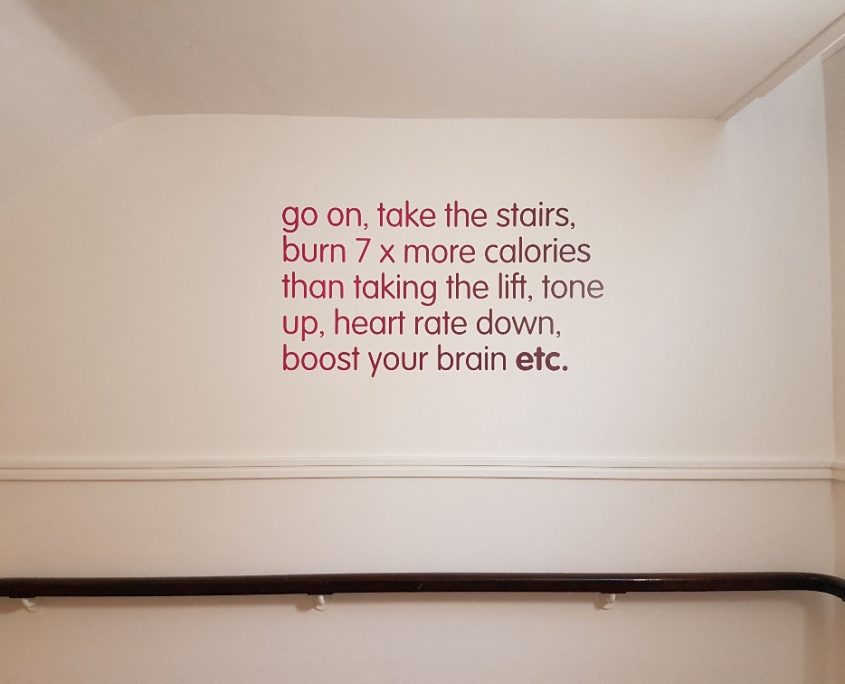 Week 24/04/2017
Doing
The team attended the 2 day #HRVSummit17 in Helsinki with top professionals from all around the world who share a common interest in changing the way physiology is used to improve health, life quality and sports performance.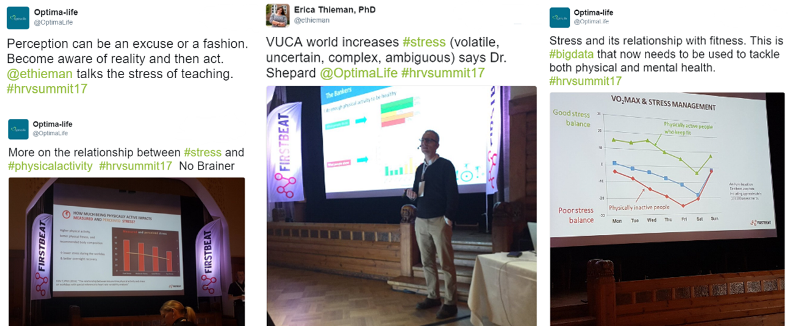 Thinking – Hygge in Helsinki
Last week most of our team ventured over to Helsinki, where we attended Firstbeat's inaugural International HRV Summit.  The event brought together a range of experts, pioneers, technologists and futurists who spoke about the power of psychophysiology.  Doctors spoke about prediction and prevention, sports scientists focussed on performance, business coaches debated productivity, resilience and purpose.  The programme was eclectic, but the common theme was very clear, this was all about helping people, whether they are patients, players or employees.   Create a multiplier effect and then the theme expands to helping societies, teams, organisations and businesses.
Alongside the academic and anecdotal (both of which were incredibly valuable) was an audience of around 200 people who were authentic in their desire to create an approach that seems to be summed up by a Nordic word Hygge.  I had never heard of this until reading an article on the flight back.  Apparently Hygge is a concept that encourages being rather than owning.  One that enthuses about contentment, alignment of values and togetherness with ones actions.
We don't have a word that is as simple as Hygge, but that doesn't mean that it isn't something we can aim for.
Week 03/04/2017
Doing
Perform @ Your Peak has been to Lancashire Teaching Hospital
Commenced a project on fatigue for a leading transport company
Delivered a programme for a bank in the tightest fitting room possible #sardines
Thinking

In a week when tennis players are falling (Murray, Djokovic, Williams) and the rebirth of a 32 year old, Jermaine Defoe, at International level, readiness in sport seems as prominent as ever. We believe that readiness is about managing workload and optimising recovery at both a physical, mental and emotional level.   In our experience sports teams are pretty good at the physical stuff, okay on the mental front and not so hot on the emotional factor, yet the 'draining tariff' that accompanies emotional issue is a high one.  Despair is draining, euphoria is…………well it is also draining, maybe not in the short term, but if poorly controlled can impact performance and fatigue levels.  Creating an emotional balance is tough, especially when you are in the spotlight of the world's press and social media.  The physical demands are often non-negotiable, but working on the mental and emotional drainers will only help reduce the demands that go through our systems.